Taipei is very well known as one of the cities that has become the belle of Asian tourism. The capital of Taiwan does have an undeniable charm of tourism, with a unique blend of atmosphere that is influenced by cultural elements of China, Japan, Southeast Asia, and America.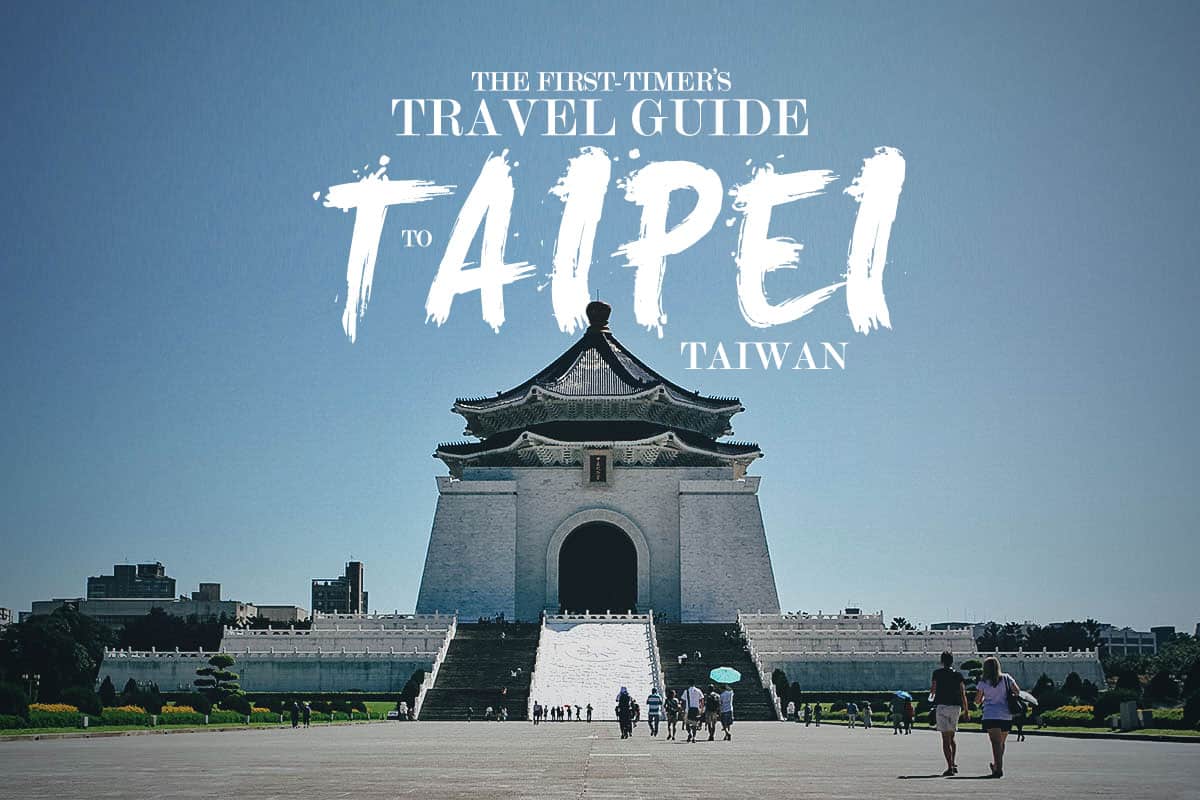 In the city you can find various cultural acculturation products, various historic museums, old buildings that blend nicely with modern buildings, traditional culinary specialties, and anything you can imagine from a city.
There are many interesting things that you can find in Taipei, including in New Taipei City that surrounds Taipei. If you are the first to set foot into the city, consider a number of attractions that must be visited while in there.
Popular Landmark
It is not legal to go to a place if you don't visit various popular landmarks. Visiting popular landmarks can also be a great solution for those who have limited travel time. Some popular landmarks that must be visited while in Taipei include:
• Taipei 101
this 101-storey or 508 meter high building is one of the tallest buildings in the world. In fact, this building was once the tallest building in the world in 2004-2010. In this building there is also one of the most popular shopping centers in Taipei. Don't forget to stop by the observatory deck in the building!
• The National Chiang Kai-shek Memorial Hall
is always a must-see landmark in Taipei. If possible, also take a visit to the museum there, or at least visit the park with a very beautiful Chinese-style lake in the area.
• National Theater Hall / National Concert Hall
in the same place as the National Chiang Kai-shek Memorial Hall. Including one of the popular landmarks also in Taipei.
• Sun-Yat Sen Memorial Hall
built to commemorate Dr. Sun Yat-sen, founder of the Republic of China aka Taiwan. Inside the building there is a statue of Dr. Sun Yat-sen is 19 feet high.
• National Taiwan University
the most popular campus in Taiwan. Around the campus area there are many cafes, tea houses, bookstores, eateries, and various other shops.
• Presidential Office Building
once the tallest building in Taiwan. Has a Western-style architectural style. Unfortunately there's not much you can do there other than taking photos from outside, unless you register to take a tour.
Shopping tour
No matter what your purpose for going to Taipei, whether for vacation or business purposes, shopping is bound to remain one of the activities most tourists do. Here are some shopping spots that you can visit in Taipei – including New Taipei City:
• Ximending
a district which is the center of Taipei's pop culture. You can find various accessories shops, cosplay, and others here. Ximending is often referred to as Taipei's Harajuku, or Taipei's Shibuya.
• East Taipei
one of the popular shopping districts in Taipei. Shopaholic must stop by here!
• Xinyi Shopping District
a new shopping district in Taipei which is home to a number of popular shopping places such as Taipei 101, Neo 19, ATT4fun, Breeze Songgao, Shin Kong Mitsukoshi inyi Place, and others.
• Zhongshan North Road
known as a paradise for branded goods lovers. The street is also filled with various boutiques and wedding photo studios.
• The Red House
the best place to look for various works of local artists and designers.
• Looking for various types of fabric
Go to Yongle Fabric Market in the Datong District.
• Fuzhong Shopping Area
always a favorite for those who want to find the latest style in a more affordable budget for Southeast asia.
• Miramar Entertainment Park
a shopping center that has a windmill to enjoy the view around Taipei.
• Taipei New Horizon Shopping Complex
where you can find a variety of music shops, art crafts, food courts, to attend various workshops held there.
• Sanxia Old Street
suitable to be visited by those of you who like to shop at the same time like the old-town atmosphere. There are many shops that sell a variety of calligraphy equipment, antiques, snacks, old school toys, to various places to eat.
• Whereas if you like the unique shopping atmosphere
stop by Shifen Old Street which is around Shifen Station.
• Jiufen Old Street
is always recommended for anyone who likes a typical shopping atmosphere.
• Interested in visiting the night market
You can start with Raohe Street Tourist Night Market.
• Shilin Night Market
one of the biggest and most popular night markets in Taiwan, as well as one of the favorite nightlife centers in Taipei.
• Ningxia Road Night Market
is famous for the hospitality of its culinary sellers.
• For those who like culinary tourism
Linjiang Street Night Market is enlivened by more than 200 food vendors