Owning an RV put's you in a group of about 9% of all American's. But did you know that there are several different RV Personalities out there? Some of us live in our RV. Some of us travel in our RV. Although we all own the RV, we are a completely different set of people. Everything from the way we pack our rig to the campgrounds we go to can be contrasting.
So I decided to take a look at all of these personalities and break them down. Pick them apart a little and help you decipher which one you best fit in. A Weekend Warrior doesn't need the same community support as a Long Term RV'er. And the products they stock their rig with is going to be different too. So knowing which of these personalities you are will help you hone in on better information to suit your needs.
I've broke my list down to 5 major personalities, or types. Of course, each of these will have subcategories. But I believe there all RV'ers can place themselves into one of these. All but one of my categories here uses their RV for the primary purpose of travel. So let's start with the odd ball out.
# 1 The Stationary RV
This personality is different than everyone else. Most people buy an RV for the purpose of travel. But not here. This group of people has purchased a home that happens to stay at a campground. There are several reason someone may do this. But in our experience, this group tends to be Union workers who have been placed on a job site that is expected to last several years. Or members of our military who have opted for their own space over the military housing. In both of these cases, the people residing in their camper are far from "home."
A Union Pipeline worker may be from Oklahoma, they may even have a stick and brick home there. But they could be working just about anywhere in the United States at any given time. Once they've been placed on an out of state job, having a place to call home is important. An RV is much more comfortable than staying in a hotel room for a year or more at a time. And having the RV means they have the luxury to take their whole house to their next location, whenever that may be.
Type of RV: Generally, this personality is in a 5th Wheel because of the additional space they provide over all of the other styles of RV.
Unique Equipment: Special to this personality of camper is larger propane tanks. You will often see 100# tanks outside of their camper. And there may even be a service provider that comes to fill it regularly instead of a smaller more portable tank.
# 2 Active Retiree
The next 4 personalities on my list are all travelers. The RV was purchased with the intent of exploring the great outdoors in comfort. It's important to not put an age in this group. Certainly people retire at all stages of life, not everyone waits until their 65 to do so. Doug and I like to think of ourselves in this category. But as we go further down the list, you'll see that we kinda fit in another one too.
The Active Retiree is exactly what it sounds like. This personality enjoys the outdoors and all of the things that go with it. Hiking, Biking, Kayaking, and campfires sing to their soul. This group has worked hard to save money so they can have all of those things in lots of new places. Hiking Glacier National Park. Sitting on the bank of Lake Michigan. Or biking the rim of the Grand Canyon. Sometimes this group has a home base to go back to when needed. And other times, they've sold everything and they're full time in the RV.
Type of RV: Usually this personality likes a Motorhome and has a small car or jeep in tow.
Unique Equipment: Automation. They don't want to spend time and energy for set up and breakdown. Everything from the jacks, to leveling, and the awning and slides is done with the press of a button.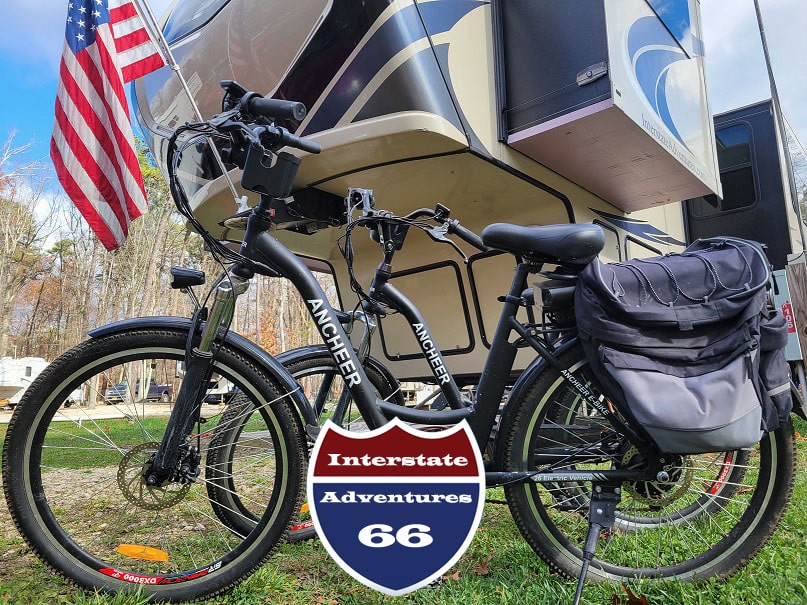 # 3 Family RV'er
This personality ranges from the weekend warrior to the Full Timer. It's a vast group and an ever growing one too. The RV Family is fastest growing sector on our list. Partly because of how many subcategories are in it. But this personality is seeking disconnect from the digital world, and they want their children to do the same thing. Life doesn't have to be behind a computer screen all of the time. Learning to enjoy and navigate the outside world is important to them. As is quality family time where they can enjoy the same activities together like hiking and fishing and time around a campfire.
This was the personality that Doug and I initially started in. A lot of people will start here, going out for long weekends and extending their vacations more and more over time. Some eventually turning into Full Time Families. Here we see children being home schooled right through to the quick destination based weekend getaway. This group find their community in like minded people. Others rolling down the same road as them.
Type of RV: Anything. This personality will use anything from a luxury motorhome to a pop-up camper to a Van. The size of their family and their budget being big determining factors.
Unique Equipment: Outdoor Games and Comfort. Because this personality is looking for quality family time you can expect to find comfortable chairs for around the fire and games like Cornhole and Ladder Toss.
# 4 Enthusiastic Boondocker
People who are looking to escape and enjoy some quiet time in the wilderness are within this personality. For some, this is a personality that they will find themselves bouncing into from time to time. But for others, this is a way of life. The people in this group pride themselves on how long they can stay in one location without the need to find water or dump their tanks. They roll up on site prepared to stay off grid as long as possible.
Doug and I have found we really enjoy Boondocking. And like others with the same personality, we like to push our stays longer and longer. The Enthusiastic Boondocker enjoys seeing the parts of the country that very few others have. Not many would be willing to drive 20 miles into the desert. But these people will. And they do it for the serenity and quietness in the world. The funny part about this personality is you would expect them to always be alone. However, they seldom are. You can find a group of campers out there with you 20 miles into the desert. But they are all out there quietly doing the same thing and enjoying each others company.
Type of RV: The most common camper used for this enthusiast is Van or Class B camper.
Unique Equipment: Solar panels, generators, and larger storage tanks. Because they want to remain off grid for as long as possible, having solar and a generator for electrical needs is important. The same thing goes for the holding tanks, whether it be for fresh water or the black tank.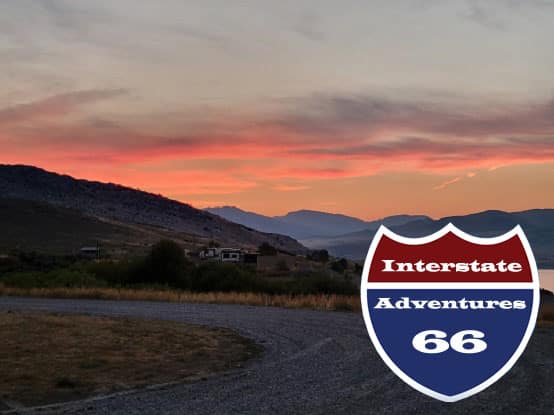 # 5 Wandering Teleworker
With the rise in remote work there has been an increase in Wanderers among us. Why stay stationary in one location when you can literally work from anywhere in the world? When Doug and I first started our Full Time life on the road, we didn't think of ourselves as Wandering Teleworkers. However, we started our blog and our YouTube channel. Now we find ourselves working from wherever we are, and wherever we want to go. Being able to share our stories and experiences has become a passion for us!
There is a combination of escapism and financial responsibility within this personality. Money certainly doesn't grow on trees, and unless you've saved up your whole life like the Active Retiree, you will need to make more of it. Not just to continue to support the Wandering Lifestyle you've chosen to live. But also for basic necessities like food. Being able to Wander as you Work gives this personality to see friends and family all around the country.
Type of RV: Limited only by Budget. Some will wander the Van Life, while others will convert a Toy Hauler into office space.
Unique Equipment: Internet Access. Anything from cell phone boosters and Wi-Fi routers their livelihood is dependent on the computer and having access to the internet.
Which of the RV Personalities Are You?
Determining your RV Personality within the RV Life can help you meet up with like minded people. Finding that sense of community in your chosen lifestyle can make the experience much more enjoyable. It doesn't matter where your personality fits in the RV community, we all enjoy the freedom that it provides.
For our list of RV necessities, regardless of your category, check out 22 Must Haves.